In a Nutshell: Musings and Market Buzz
Discovering Joy and Camaraderie at Motueka Sunday Market
Join us on a journey through the vibrant heart of the Motueka Sunday Market! At Nutty D'Lites, our days here have been a flavourful exploration, immersed in the camaraderie and rich tapestry of local treasures. From the bustling stalls to the relaxed atmosphere of Decks Reserve carpark, each Sunday brings an adventure filled with quality conversations, shared values of supporting local businesses, and a passion for crafting the most exquisite caramelised nuts. Dive into a vibrant market experience where the community's warmth embraces our love for creating exceptional treats. The Motueka Market, a synonym for Sunday Market Motueka, is more than just a market; it's a spirited celebration that feels like home.
Read more
Why Nutty D'Lites Loves Trading at the Nelson Market: Embracing Community, Success, and Tradition
Embracing Community, Success, and Tradition at Nelson Market At Nutty D'Lites, trading at the Nelson Market is more than a mere business transaction; it's an immersion into a vibrant community pulsating with success stories and time-honored traditions. The market serves as the cradle where legendary enterprises like Pics Peanut Butter, Hogarths Chocolate, and Proper Crisps began their remarkable journeys. Dissatisfied with commercial offerings, these pioneers embarked on quests for authenticity, crafting household brands that resonate with our pursuit of quality and innovation at Nutty D'Lites.
Read more
FOLLOW YOUR NOSE TO THE NUT CART
… FOR A LUXURIOUS INDULGENCE. 
Find us at these popular markets and events around the Top of the South Island and NZ.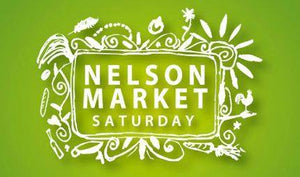 The Nelson Market
Every Saturday | from 8am
Nelson Market is more than just a place to shop — it's a place to live! Visit the market and enjoy all of our unique stalls.
Do you love fresh produce and good food? The Nelson Market has high-quality produce and gourmet goods. Enjoy browsing and sampling freshly-made pastries, artisan breads, fresh fruit, olives, meats & delicacies. Also have stalls that offer Local Art and Craft,
You'll be able to find something for everyone at The Nelson Market!
Learn more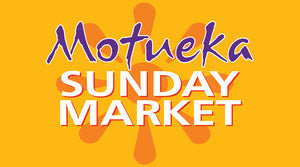 Motueka Sunday Market
Every Sunday | From 8am
Artisan, Craft, Locally grown produce at the gateway to the Abel Tasman National Park.
Motueka Sunday Market is recognised throughout New Zealand, for its fine produce, quality artistry and warm welcome to visitors from far and wide.
We offer variety of fresh produce & gourmet foods as well as a wide range of arts and crafts, fashion, furniture, toys for children and many specials.
For over 30 years we've been welcoming visitors to the Motueka every Sunday morning!