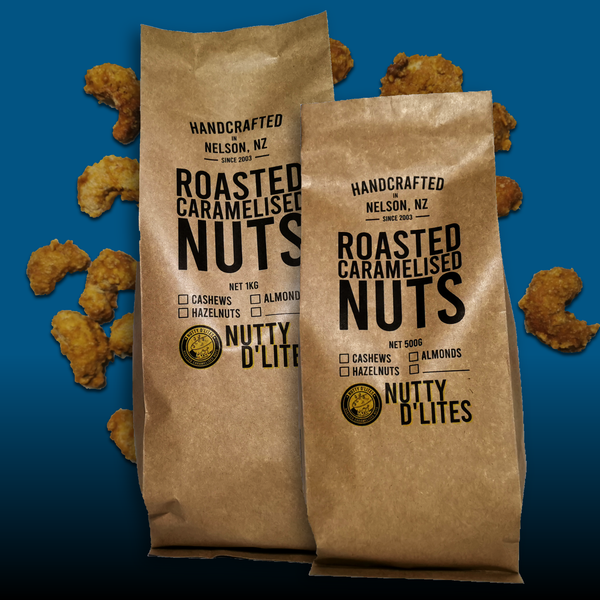 Eco-Friendly Catering Size Packs
Love Nuts, Hate Waste? Go Eco-Friendly with Our Catering Size Packs!
At Nutty D'Lites, we've addressed your love for nuts and your concern for the environment. Our bulk packaging is now compostable, making it a hassle-free, eco-friendly choice. Once you've enjoyed your caramelised nuts simply add the packaging to your compost bin or worm farm. It's a breeze – and it's an eco-conscious decision.
Our catering-sized bags are tailor-made for larger gatherings. Share the joy of nuts with friends and family without a worry about waste.
Explore our selection of cashews, hazelnuts, and almonds in 500g or 1kg packs, ideal for parties, gatherings, weddings, and for every nut enthusiast.
Don't wait, order our eco-friendly catering size bags today on our website and enjoy the flavours of caramelised nuts the sustainable way!